Desiree's ITH Mug Rug Club is a club designed for anyone with a love for unique, one of a kind embroidery/applique designs in a Mug Rug format. This is a place to explore new techniques, be part of a growing community of embroiderers and quilters, create fun projects, meet new friends, support each other and create unique and beautiful gifts for your friends and family.
This is an online Mug Rug Club that delivers a digital product to your inbox the first of each month. This means you will not be shipped any tangible product for the club membership.
You will be receiving your Mug Rug design a month early of a holiday so you can make them and can enjoy them before holidays or special occasions. The club will run from Dec 2019-Nov.2020. For example: your January 2020 design will arrive on Dec 1 2019. The monthly design you will receive is a unique, exclusive, design created just for my ITH Mug Rug Club Members!
Each month's design is a secret so no one knows what they are getting until it arrives in your inbox! Surprise!!! If you would like to see what the Muggies received in 2019 jump over to the 2019 sign ups and you can see all the 2019 exclusive designs.
The monthly Newsletter that delivers the files is packed full of information. It can also include, but not limited to, additional bonus files and projects such as coasters, recipes, poems, additional gift ideas and projects to add to your gift giving and more.
Each month we try to explore and teach you something new and fun for your embroidery machine!
Once you sign up you are a 2020 Muggie with special membership benefits such as optional kits for purchase, matching Mugs, hangers, tutorials, live events on FB, workshops, retreats and more! For those signing up after the club starts, you will receive all the past Mug Rug designs for 2020 only.
All 2020 sign ups will receive a Mug Rug Patch, exclusive for the 2020 members only.
You will receive a welcome Newsletter and link to join our FB page and be a part of the live events, giveaways and swaps that we host on FB only.
Our goal for 2020 is to have a retreat for club members which we are working on now, fingers crossed!
My ITH embroidery mug rugs sell for a minimum of 15$ each but by signing up for the club you save over $50 dollars for the year just on 12 designs, that doesn't even include the bonus items, live events, tutorials, or other gift ideas. This is a huge value just for files alone! Add on the extras and the value far exceeds the price. Don't miss all the fun, join us today!!! These mini lessons are going to be fun and help you explore some of the creative things you can make by trying different techniques. My hope is that you learn something new while creating something fun and beautiful.
Here are some of the designs so far for this 2020 year!
Here is what a few of the Muggies are saying about Desiree's 2019 ITH Mug Rug Club!!
Stacey
- "
He turned out so cute, I just love him. Thank you Desiree"
Lynda
-
"
I just love this months Mug Rug. Thank you Desiree"
Sharon
-
"
I
love this months Mug Rug, So much fun making it, Thanks for the design!"
For those who need a payment plan I have created a payment button at the bottom for your convenience. Scroll all the way to the bottom of this description. All the rules apply. See details below.

Join our Facebook Group today. Join us on FB whether you are a paid member or not, we have a ton of fun on FB!! Be a part of our growing community of Mug Rug Lovers!!
Facebook Mug Rug Club
---
More important info on: Desiree's ITH Mug Rug Club
This machine embroidery and applique club features Desiree's popular designs as Mug Rugs, hot pads, coasters, trivets etc. Join us and have fun while learning some new techniques.
Hoop Sizes!!!

You
MUST
have an 8"x 12" hoop (7.87"x11.81" or 200mmx300mms). Our ITH Mug Rugs are actually (242mm x 191mm) for the large rectangle or an(200mm x 200mm) to stitch out the large square mug rugs.
Starting this year, 2020, we are also offering a 6"x10" (160mm x 260mm) hoop size due to popular demand.
To avoid compromising the design we reserve the right to adjust the border size to accommodate a smaller hoop. This may alter the look of your finished product from the one on display in the Newsletter. Every effort will be made to retain the design and overall look of the Mug Rug!
We will try to include the design as a stand alone image so you will be able to add it to other projects for your gift giving.
Many designs will also come with a 5"x7" (177.9mm x 127.3mm) version which can be stitched as a small ITH mug Rug projects. These projects are great for not only mug rugs but candle mats, hot pads,patches and trivets.
These will be all new designs for 2020
.
By purchasing this club you are signifying that you have read and understand the rules and information provided. If you can't agree to these terms, please do not purchase this membership. Thanks!! The club fees are non-refundable.

Your club materials will be delivered to the email address provided to us by Paypal upon checkout or by email by you personally. Certain email providers block or "blacklist" emails with active hyperlinks or attachments like the ones you will receive from us with your download links. Yahoo and AOL are almost always a problem. Please be prepared to offer an alternate email address if we have problems delivering the materials to you. Thanks for you understanding. You will receive a separate "Mug Rug" email from Desiree's Designs which is separate and different than my monthly newsletters. Please make sure that these arrive in your inbox and not your spam folders.
Here are some of Desiree's 2020 Mug Rug Exclusive designs and Bonuses so far this year just for her Muggies! Check out our Kelly McGnome Challenge in March collage below! It was a ton of fun! Our Muggies received 20 different designs!!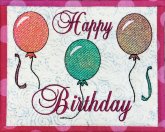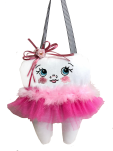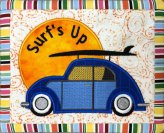 Requirements:
1. You understand and are familiar with the machine embroidery designs by Desiree's Designs either from previous purchase and use or you have taken a look at the designs at www.desireesdesigns.com. Each month's designs are in the same style as the ones currently offered on the website and you understand that the club's offering will be themed by the month, holiday or season for which they are designed.
2. On or before the first day of each month, you will receive an email with the month's files attached for downloading or a link for the download. These files will include the link to the digitized embroidery files, a photo of the completed project and a Project stitching PDF file which will show the stitching order. It will also contain any bonus material. Please be sure you have the latest version of Adobe Reader. Download link will remain active on my website but you will only have the opportunity to download it 3 times. Do not share these files. Our analytic software tells us when you have received and downloaded the designs. You will download the files to your computer and you should create a backup of all stored designs. You might want to make a folder just for your mug rug club designs. We strongly suggest that you transfer the files directly from your computer to your machine via a USB stick. Using 3rd party software programs to transfer or alter files may result in corruption of those files. We are happy to help if you have a problem, but this is a simple process and if you have problems or questions you may also need to contact your machine dealer.
3. You must have a large hoop to be able to stitch and quilt some of these mug rug designs in the hoop. The mug rugs for 2020 will come in either a square at 8"x 8" (7.75"x7.75"), 6"x 10" (6.3"x10.24") or a 8"x 12" (7.87"x 11.81") size as well as a 5"x7", the actual layout will differ due to the sizes. *See exact hoop measurements above.
4. You must have a knowledge of how to download and use the digitized embroidery files in your machine.
5.
We do not give refunds for digital products.
Our customers agree that we have some of the best digitizing in the industry and our customer service is excellent. If there is a problem with a file we are happy to make things right, our goal is for you to be thrilled with your designs each month. I know you are going to love these designs and this club. I hope you will encourage your embroidery friends to join us.
6. By joining or when you purchase anything from Desiree's Designs you have read ,understand and agree with the copyright statement at the end of this newsletter. You will not "share" the embroidery files with anyone nor will you offer the designs for sale. You are free to sell small amounts (under 50) of finished products made using Desiree's designs. If you are making more than 50 you will need to request written permission to do so. It is important that we know ahead of time instead of finding out online or from agents.
7.You should add our email addresses to your contacts list to ensure that you receive our emails and that they are not sent to your SPAM folder. Please add: desiree@desireesdesigns.com and randy@desireesdesigns.com
8. To contact us, please write to desiree@desireesdesigns.com or call Desiree's Designs Studios at 951-640-5005. The Mug Rug Club on Facebook cannot be used to resolve customer service issues.
Important: Please like and join "
The Mug Rug Club
and more" on Facebook. I do live events each month to show the new design and kits available. This will be a good source of information about the club and all of our other machine embroidery offerings.
Copyright statementAll designs are copyrighted by Desiree Habicht and Desiree's Designs and all rights are reserved. The purchase price for these embroidery designs entitles purchaser to use the designs for personal use only and for gifts. It is against Federal Copyright Law to use these designs for anything other than personal use without written permission from Desiree Habicht at Desiree's Designs. Permission is required if you wish to sell products made using her designs. It is also against the law to "share" the digitized embroidery files with others who have not paid the licensing fee for the use of the designs. Please be considerate of Desiree's ownership of the designs and her hard work in creating these projects for you by respecting the copyright laws. Thank you!!



You will receive a Newsletter each month that contains files for the Mug Rug for that month, bonus files, recipes, PDF's etc. Make sure you create a place to keep your Newsletters or downloaded files so it is easy for you to find them in the future.
| | |
| --- | --- |
| Skill Level: | Beginner |
| Skill Details: | Any skill level with a working knowledge of their embroidery machine. |
| Requirements: | This is an online club that will deliver a monthly digital product meaning you will not get anything shipped to you. You must have an embroidery machine and be able to transfer files to it to use this product. |